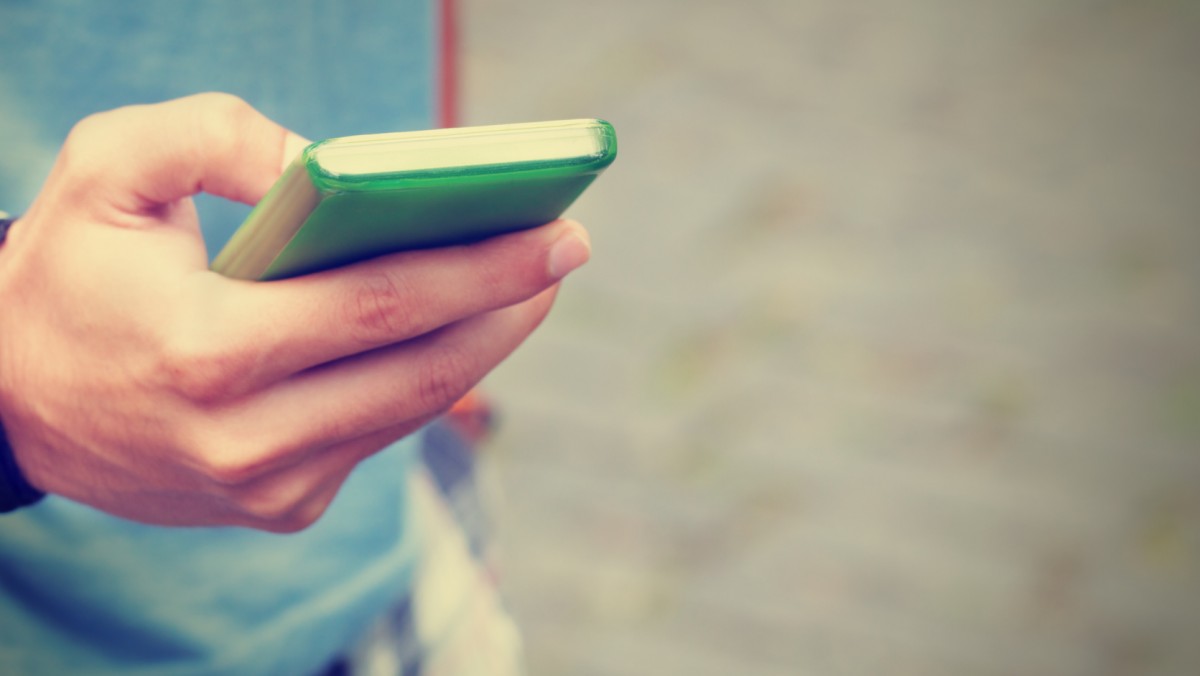 05 Sep
Get Great ROI with Push Notifications
In my post on why SMS is a compelling marketing channel, I offered 10 stats that should convince any marketer who isn't using SMS yet to get started ASAP. If you're convinced SMS is as great as I think it is, then the following may surprise you—there's an even better marketing channel. Push notifications.
Why? Simple. As you'll see below, it's incredibly cheap, effective, and when done right, it gives your message a spot on the most valuable real estate on the planet. No, not Central Park West in New York City. Not even Monaco, the planet's most expensive metro market. In fact, it's much closer to you than you imagine. Turn on your mobile phone and it's sitting in the palm of your hand—the mobile phone home screen. That's where push notifications place your message to consumers. Read on for 17 stats that make the case.
Push Notifications Are Better than SMS
It's less expensive. For now, Apple (iOS), Google (Android), and Microsoft (Windows) phones do not charge for push sending. Neither does Adobe Campaign. Our customers who choose to use this channel can send as many pushes as they want, free.
It's less intrusive. You can control the way your push displays: banner size, sound, and whether or not it appears in the notification center; and users can easily opt in or opt out.
It's richer. Push can be interactive, include image and/or sound, etc.
Push reaches people on mobile phones, tablets, watches, glasses, desktops, laptops, TVs, and soon even in cars.
Wide Audience Acceptance and Great Retention
Excellent Conversion Rates for Personalized Targeted Push
Pushes have a 40 percent conversion rate according to Kahuna
"Recipes for Perfect Push Messages" states that while only 15 percent of clicks on links in broadcast push messages lead to conversion, conversion is 54 percent for segmented push.
"Recipes…" also offers some intriguing conversion rate numbers, breaking these down by time of day (noon to 5 PM highest at 6.7 percent, nearly 50 percent higher than the near-default time used by most—the evening). The report also suggests the day of the week can make a huge difference (weekends are worst, averaging 3.5 percent, and Fridays are best at nearly double that). Length plays an important role (conversion for texts shorter than 10 words, at 8.8 percent, is nearly triple that for texts longer than 20 words).
Forrester's "Push Mobile Engagement to the Next Level" says some marketers find 50 percent higher open rates on push than email, with nearly double the click-through rate.
An Adobe Campaign for photo printing saw a 20 percent app-conversion lift due to personalized push. Another Adobe customer, in the show ticket business, said push notifications drove 142 percent boost in time spent on the app, and an 11 percent increase in ticket purchases.
Segmentation, targeting, and personalization increase engagement as much as 4-fold, according to Accengage. Despite this, Emarketer quotes a joint study by Econsultancy and Adobe as saying that 66 percent of client-side marketers have no plan to implement these, or have no set implementation date.
Supports Other Marketing Channels
Forrester's "Push Mobile Engagement…" says "Pushing breaking news notifications can generate between 30% and 40% of total mobile visits and add an incremental number of pages viewed per visit for some companies." 
Enterprises Already Onboard Push, Others Less So, How about You?
While about 8 in 10 enterprises either already use push or plan to use it, Marketing Charts quotes that 53 percent of marketers don't plan to use push. An OtherLevels study says 66 percent of top 100 retailers with a mobile app send push, and their opt-in requests increased 27 percent in one year. Considering the low cost and high effectiveness of push, as demonstrated by the 17 stats quoted above, shouldn't you follow the lead of the most successful businesses and use this compelling channel?
In a previous post on mobile marketing I quoted an Apptentive stat that 90 percent of apps are deleted within 6 months of being installed. Shouldn't you use a push notification strategy to increase your app user retention?