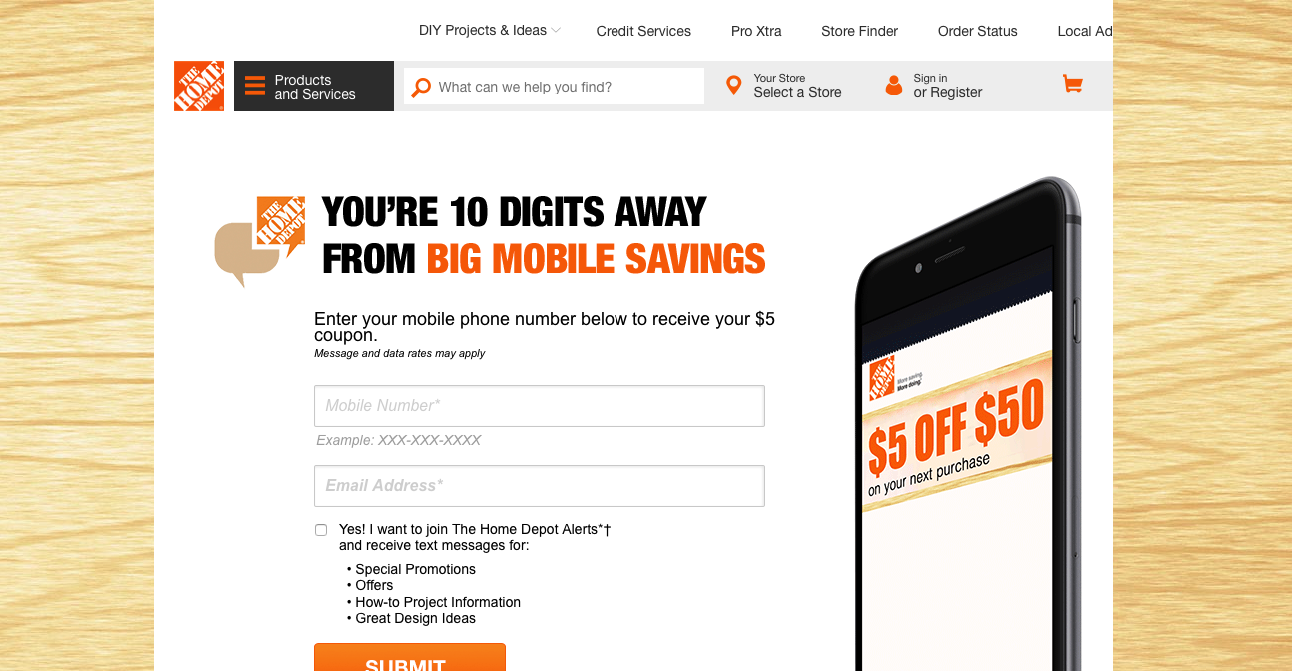 04 Jan
SMS Marketing 101: How to Run a Successful Text Messaging Campaign
Think text message marketing isn't right for your demographic? Think again! Over 80% of American adults text, which makes it the most common cell phone activity. Unlike social media networks with a range of age in demographics, adults and teenagers are both using text messaging as a communication method. With a 98% open rate, while email has only a 20% open rate, texting is an effective marketing strategy for businesses to try.
There's plenty of ways to connect your business to a successful text messaging campaign. From adding fun emojis to shortening URL's, SMS marketing has advanced over the years and become more available for small and large businesses to incorporate.
When deciding if a text message campaign is right for your business, ask yourself the following:
Why do you want to run a text messaging campaign?
How do you think a text messaging campaign can benefit your business?
Do you have enough phone numbers to text?
What action should subscribers take upon receiving a text?
How can the goal be measured?
Depending upon your answers to the above, here's a few additional things to consider when thinking about running a text messaging campaign:
Choose the Right SMS Marketing Company to Work With
To create a text messaging campaign, you'll want to work with a third party scheduling service to schedule text messages from a designated number. Each SMS marketing company has their own set of pros and cons that make them a fit for large or small businesses, so it's important to do your research when searching for the perfect fit.
Here's a few of the top text messaging providers out there to help with your next campaign:
SUMOTEXT. This company provides mobile messaging services to the USA, Canada, and over 200 countries through a developer-friendly API which is documented in the SUMOTEXT SMS API Guide. Although SUMOTEXT offers basic SMS services, they also offer Mobile Relationship Management Platform and tools to help manage the mobile marketing process.
Ez Texing. Ez Texting is great for businesses who are new to SMS marketing and want to give it a try. They have a free account which allows for upgrades depending upon the type of campaign and it's needs. Another pro with Ez Texting is that developers can use their SMS API to integrate Ez's mobile text marketing platform into existing systems.
Trumpia Trumpia offers it all from text messaging, to automation, custom APIs, and enterprise level accounts for larger businesses. This is a great option for companies who have a large amount of subscribers and need to send text messages quickly.
Ask For Permission Before Texting
Don't break the rules. Have customers sign up and subscribe to text message alerts before beginning a new text message campaign. Not only is it against the law to text new and existing customers without permission, but it's very spammy and makes a business look bad. Have customers opt-in by texting a code to a specific number or signing up through a form on your website.
"Want to receive exclusive updates and specials? Text "SIGNUP" to 345345 to begin receiving text message alerts"
Along with asking permission, you'll want to inform subscribers of how to opt-out. We're hoping they won't want to, but it's best to inform subscribers how to opt out in the beginning instead of them scrambling to try to contact you and end up becoming an upset customer. Include how to opt-out in the intro text message, as well text and data rates.
"Thank you for signing up to receive the latest and greatest from Authority Labs. We'll be sending you exclusive updates and promo codes 2 to 4 times a month. Standard data and text message rates do apply. To opt out at any time, please reply "STOP"."
Define a Reasonable Goal
There's several different goals a business can achieve with text message campaigns. These types of goals can be increasing event sign ups, promoting a new contest, and/or increasing overall exposure (such as foot traffic or website views). No matter what a business is trying to accomplish with a text message campaign, the goal needs to be measurable and definable.
Here's a few different reasons why your business may want to start SMS messaging services:
Provide an easier checkout service for hotels and rentals.
Reservation alerts for restaurants to notify customers that their table is ready.
Airline and flight notifications and updates.
Radio broadcast updates.
New concert updates and sales.
An online order is ready for pickup or has just shipped.
A custom order is ready for pickup.
Redeem an exclusive special for only text message subscribers.
Flash sale notification to select customers.
Prescription is ready for pickup in-store.
And more…!
If the point of a text message is to encourage subscribers to take action online then the promo code in the text message campaign needs to be unique so it is easily tracked, as well as including a shortened URL.
Create a Call to Action Anyone Can Understand
The most important part of writing a call to action is to create one that anyone and everyone can understand. Whether or not they're pre-existing or current customers, any subscriber receiving the text message should understand what their next step is and what action to take. >
StylesForLess, a young woman's clothing store, sends out text messages to alert shoppers of an upcoming sale or a flash sale. Each text message will include details of the sale, such as "Buy One Get 1" or a "Today Only" type of sale.
The promo code and shortened URL is included so shoppers can click and begin shopping right away from their mobile device. Occasionally, to increase store traffic, StylesForLess will send out in-store only sales using text messages. This type of memo will spark conversations from to alert fellow customers and ultimately spread the word for you.
Keep the Text Short & Sweet
Have you ever noticed how text messages are delivered to Androids differently than iPhones? A text message can be broken apart into multiple texts if it's too long, sometimes beginning with the last part of the text. For this reason, and short attention span reasoning, it's best to keep the text message short and sweet.
Most all text campaigns should include a promo code to enter online, the URL, a keyword, and/or a shortcode to text the keyword to. Simplify each of these three as much as possible so users can quickly react and enter the necessary codes to continue. Use text message slang, such as shortening words and using emojis to get the message across using less characters.
Avoid Over Texting
Sending out too many texts is annoying and will cause you to lose followers. A good rule of thumb is to only text subscribers when you have something important to share. Subscribers are less likely to unsubscribe if you only text valuable information.
Is an event coming up or have venues changed? Launching a flash sale that you want subscribers to have a head start on? Is the subscription ready for pickup? These are all great reasons to send out a text to subscribers without bugging them too often.
If you're still unsure how often or how little to text subscribers stick to a 2 to 4 times a month as a rule of thumb.
Text During Appropriate Hours
You wouldn't want to receive an automated text message from a business at 11:30 at night, would you? Neither would your subscribers. Schedule text messages to send at appropriate times that make sense for both your business and demographic. If you're a nightclub who has subscribers that signed up to be informed of event updates, then texting 2-3 hours before an event can be appropriate.
For the rest of the world, text during normal business hours and avoid texting too early in the morning. Not only will be subscribers not be able to digest the information early in the morning, but they're most likely preparing for the day and don't have time to fully comprehend or react to the message.
The point of a text message campaign is to inform and encourage subscribers to take an action, so schedule the message to send at an optimal time for the action to be taken.